Requirement: Within the app settings an admin has activated the comment function
Each admin of a workspace or a page, can decide whether comments should be possible or not. Only if the admin has allowed users to comment on an article, you will see this option. Basically, comments here work just like on any timeline: Write and send the text.
How can I activate comments?
To allow commenting, select the settings of the app. Here you have the option "Comments". You can either enable or disable it.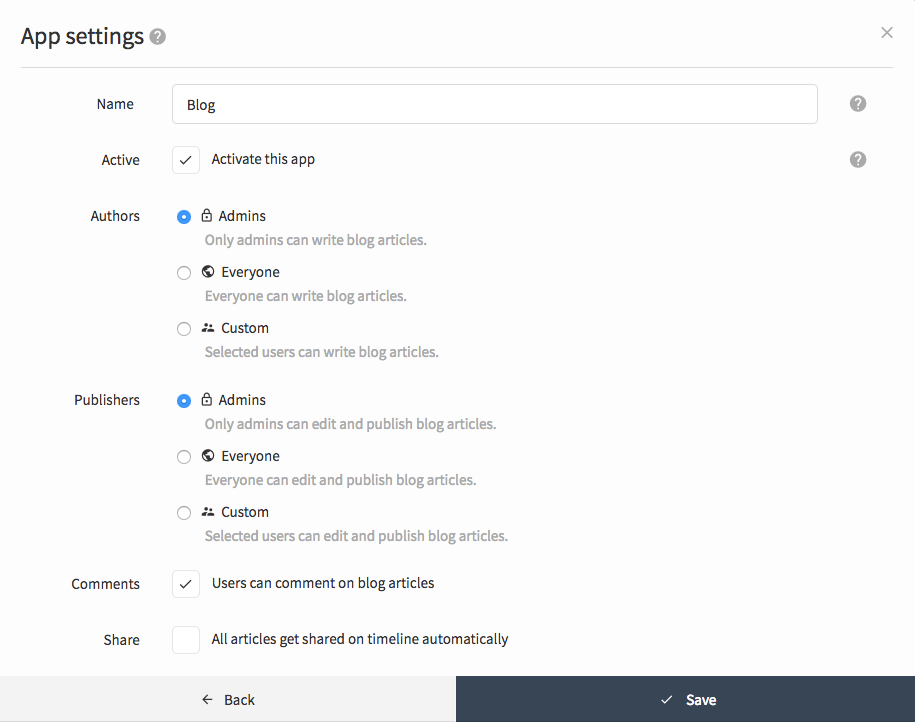 Who will be notified when?
If you follow a blog article and add a new comment, you will receive a notification.